Vanguard (Thursday, 10 August)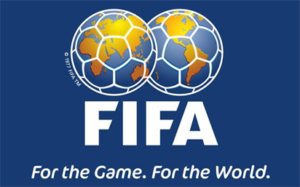 WORLD Cup rivals Nigeria and Cameroon have both moved a spot up in the latest FIFA Rankings released yesterday by the world football governing body. The Super Eagles are 38th in the world and sixth in Africa, while Cameroon are 37th and fifth on the continent.

The post FIFA RANKINGS: Nigeria, Cameroon move up appeared first on Vanguard News....
To add to this post "FIFA RANKINGS: Nigeria, Cameroon move up"; you may share your views in the comments section below or click here for more detailed content.
NigerianTell.com is wholly a Nigeria news reader. We constantly distribute breakin news and information to online readers from a couple of news sources in Nigeria and the world. Follow all the interesting news and information you like and care about in one place on NigerianTell.com.
All copyrights on NigerianTell.com are owned by their respective owners.
Related Posts